The Mustard Seed Cafe and Amigos Garden is a wonderful place to bring your school-age kids for an interactive field trip at a thriving garden in the middle of the El Paso desert!
We begin with an hour-long tour of our garden, followed by a delicious lunch at the cafe.
In the garden, the children learn a variety of things through hands-on activities, taste-testing, and asking questions. At the end of the garden tour, the children leave knowing what our gardeners and volunteers are growing and harvesting, the benefits of eating a diet high in fruits and vegetables, the importance of bees and other insects to our ecosystem, and how compost enriches the soil. Bringing their knowledge to life as they experience the garden is invaluable!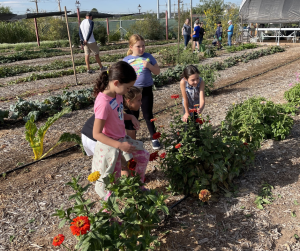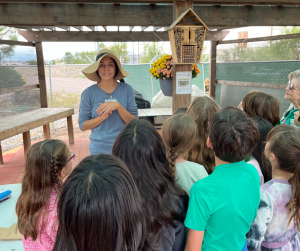 After the tour, the kids will head into the cafe to clean up. Then comes a delicious and nutritious lunch, where everyone is able to enjoy a warm welcome and the gift of a tasty meal. It's perfect for classes and homeschool groups of all ages!
Contact us if you are interested in setting up a field trip to the garden!